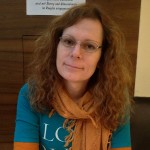 My first contact with a computer was back in 1985 as we've got a brand new 286 cpu based monochrome personal computer from Triumph-Adler in school. After some first steps in GW-Basics I was really fascinated of computers. With my first owned money I bought the famous Commodore 64. After some frustrating Basic applications (a small ERM application for the company I worked for during these times) I started with assembler. Some games and demos where the results.
My first sold application was 1994 the application "Stock Exchange Party" for the Commodore 64. You can grab a disc image for emulators here. But over the years the times of this great Home Computer where gone and so I get in touch with Turbo Pascal. I spent only a short time programming DOS. When Delphi 1 was released, I switched to Windows development. How great this was, an absolute fantastic tool. I do not want to speak about the years when Inprise and Codegear had their hands on Delphi… but with Embarcadero and Delphi XE or higher we got back an amazing tool. Still love Delphi.
Beside computers my favorite hobbies are white water paddling, sea kayaking and mountain biking. The ideal compensation to office work. And you get amazing impressions from places on the earth from a point of view that not many people will see. From time to time I will upload some pictures of our tours.
After building a house (with all the pains and suffer that must be included in such a project) it seems that I have not enough todo and began to study Business Informatics in Vienna. Since my matriculation in Electronic is – lets say – several years ago it was a big challenge for me. In 2014 I passed the Bachelor of Science in Business Informatics and currently started my Master Degree in Moscow.
Daniela
Want to send a message? Please use the contact form.